Two lips....or adding front fender flares
After widening the back end, I turned my attention to the front fenders, which were obviously in need of some flares. Since the "R" is a '66,
it has a relatively small stock flare, which leave quite a bit of rubber exposed.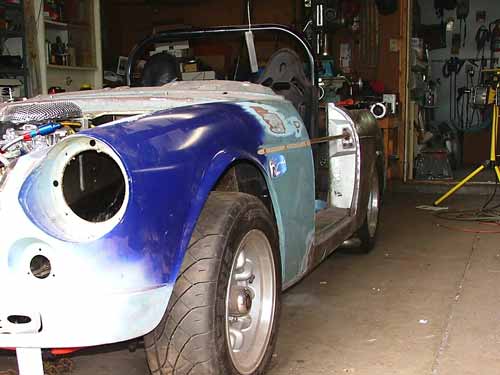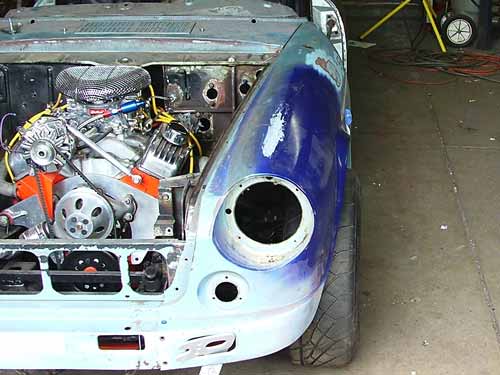 I was talking with Jim Sloan about about Paul and Teddy's adventures in SCCA driver's school, and giving him an update on progress and the subject of flare's came up. He suggested that an easy way to do them might be to take the wheel arch off of some late fenders, and graft them on to my early ones. He then offered for me to come down to the "race barn" to scrounge around for a pair of donors. We found a pair of 68 fenders that were too far rotted at the rear lower corners and headlight buckets, AND had been smacked in the front end, which would have made them very poor candidates for restoration. They had come off a parts cars he dragged out of a swamp, and the wheel arches were in usable condition, with only some bondo filled dents.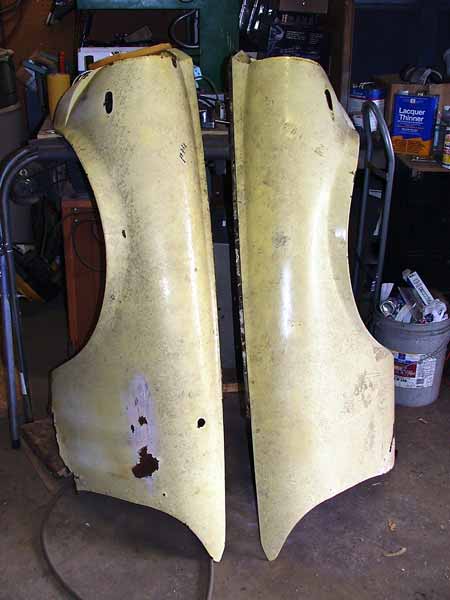 Starting with the passenger side, I sandblasted the inside of the flare, then separated it from the rest of the fender right at the tangent of the radius. The seam was cracked at the front where the arch meets the valance, and in this pic I had yet to remove the lower front piece of the arch.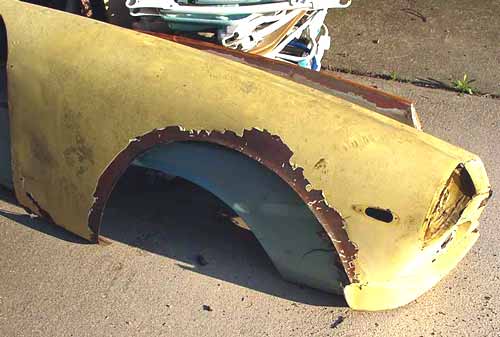 Then came test fitting - the cut edge of the donor flare was placed over the stock flare, out near the edge and held temporarily with magnetic clamps. The fit was very good, and it was immediately apparent that this approach would save me scads of time!!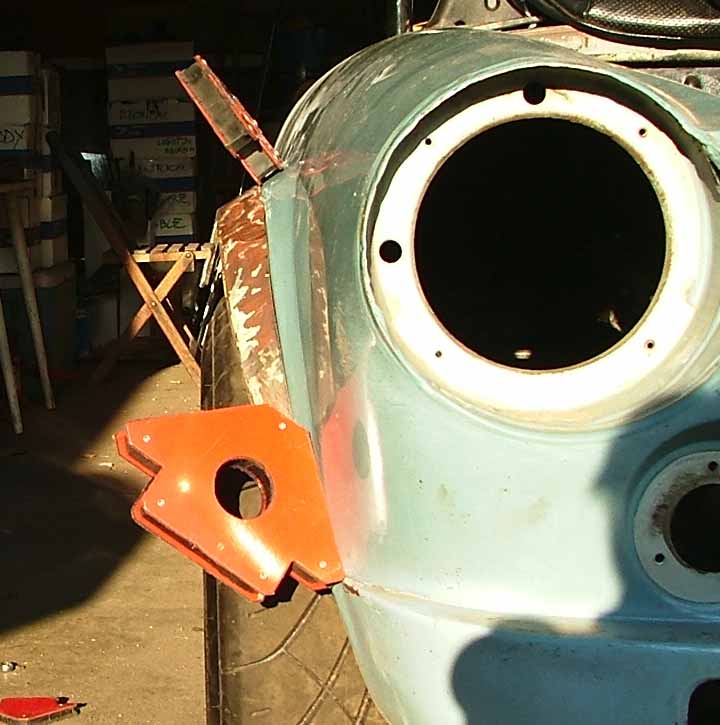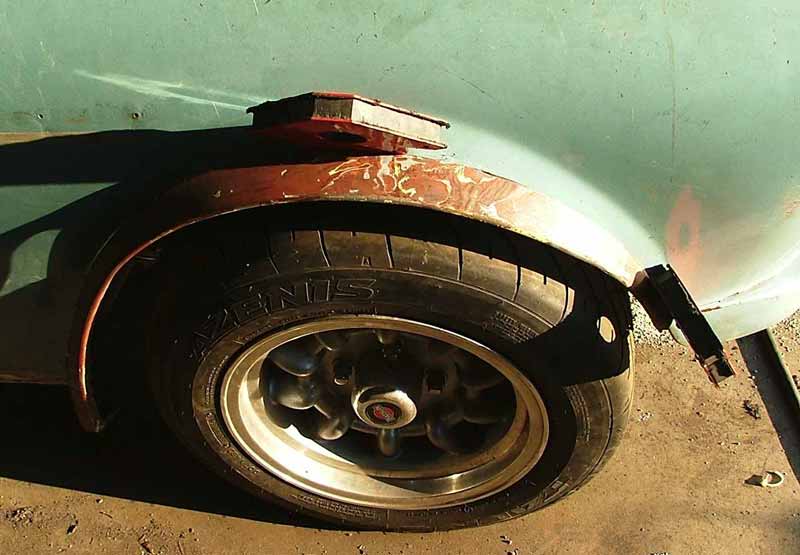 I figured that I could overlap weld the donors on before cutting out the stop lip from the back - this would keep everything stable during welding and help the fender hold its shape. Then I'd cut off the stock lip from the backside, dolly the edge, and weld it up from the back bbefore paint and undercoat.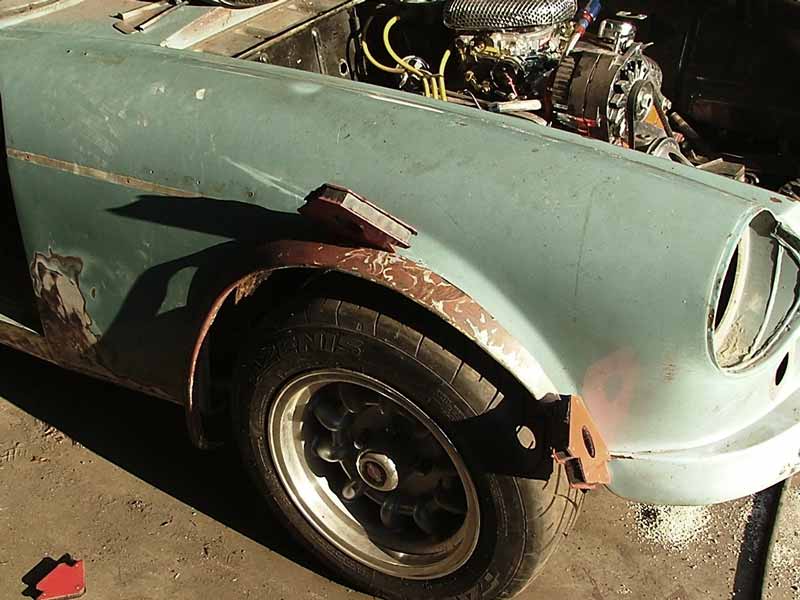 A section needed to be removed at the rear to let the bottom return line up. You can also see the lower fender repair patch I fabricated welded in. At the front, some massaging / tweaking of angles was needed to get the lip to flow nicely into the valance.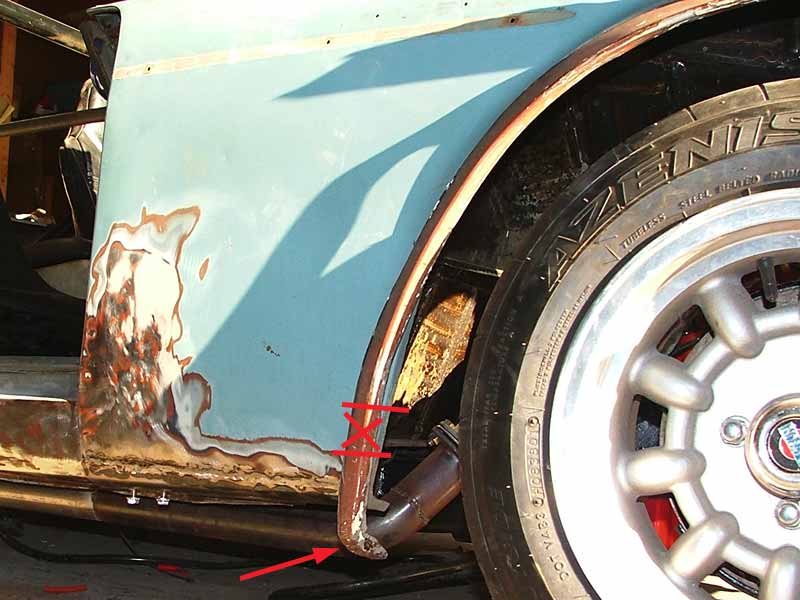 To be continued......NOW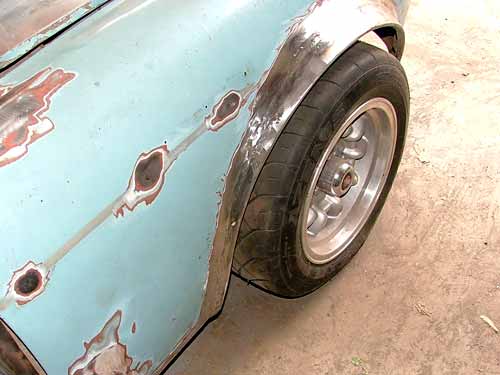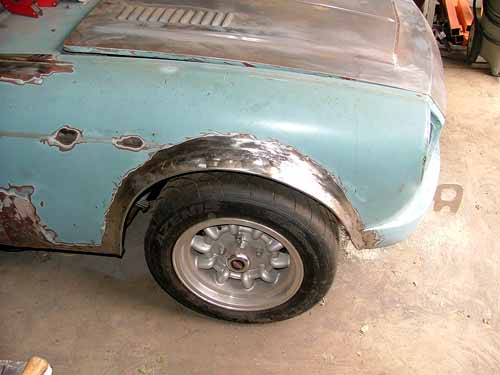 A few pics of the welded up flares.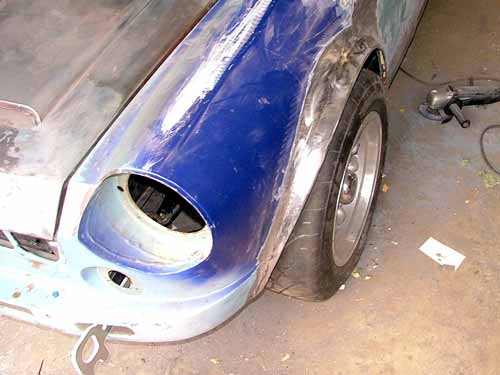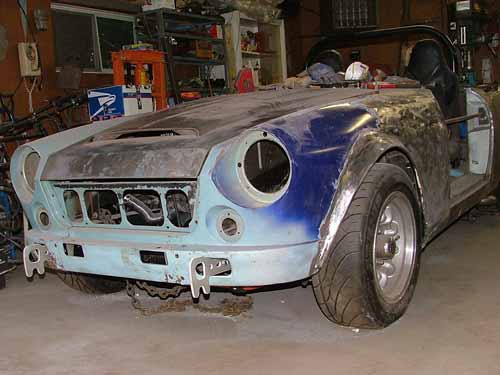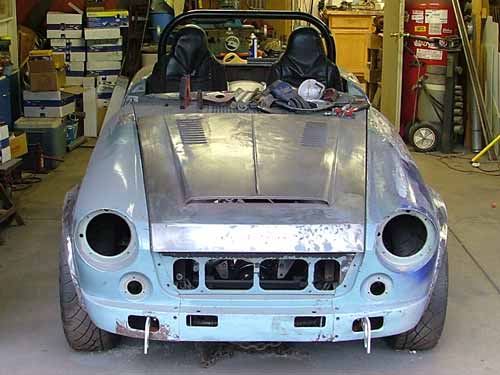 After fully welding the 68 lips to the 66 fenders, and grinding them smooth, I flipped them over...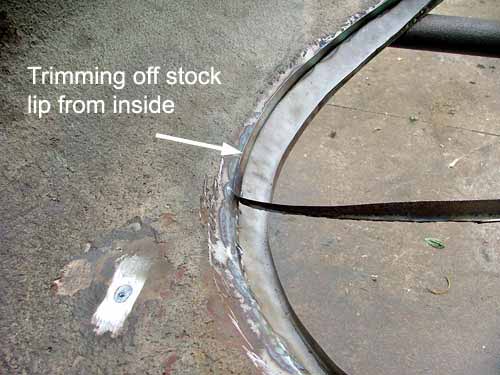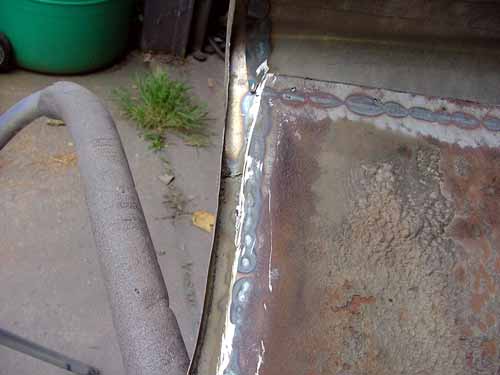 And trimmed off the stock lips, leaving behind a smooth edge. These will be epoxy primed, seam sealed, primed again, undercoated, and painted.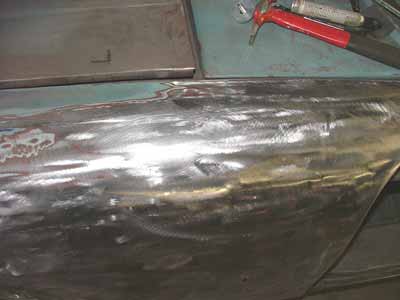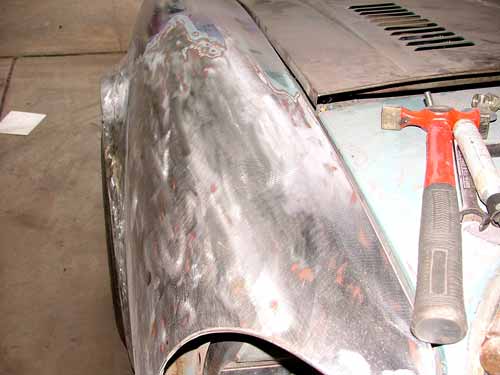 While the MIG was going, I filled in the antenna hole ( relocating to rear ) and the trim mounting holes ( complete set of straight 66 trim will go on Ebay someday)