Quarter Pounder ... work continues on the driver's side quarter
Finished bead-welding the first strip, then tacked in the second, ground, bead-welded, then ground it all smooth.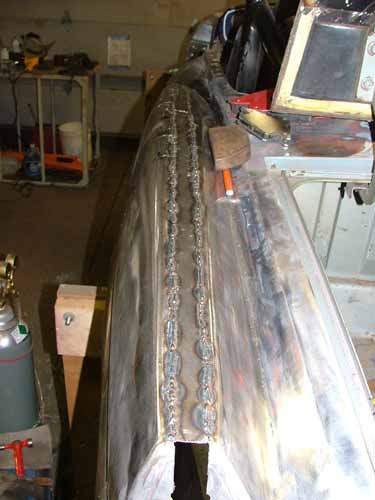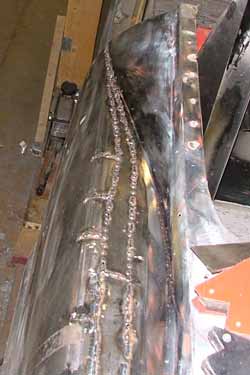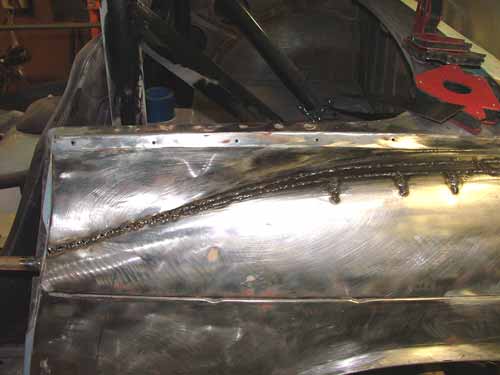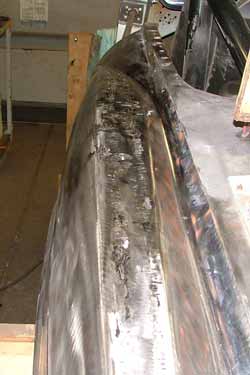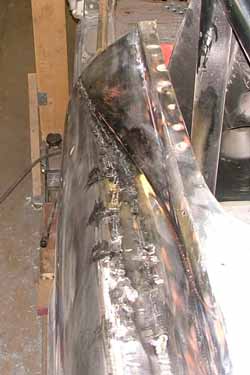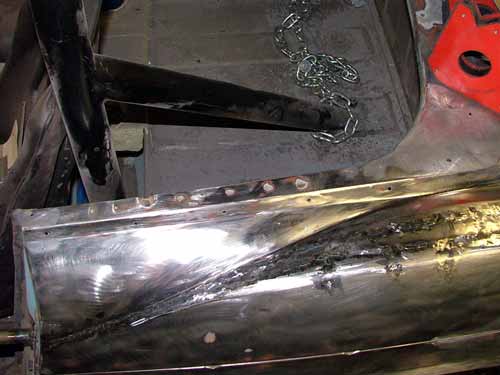 The top and body crease are done.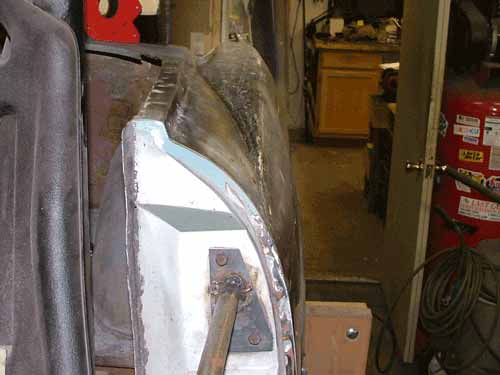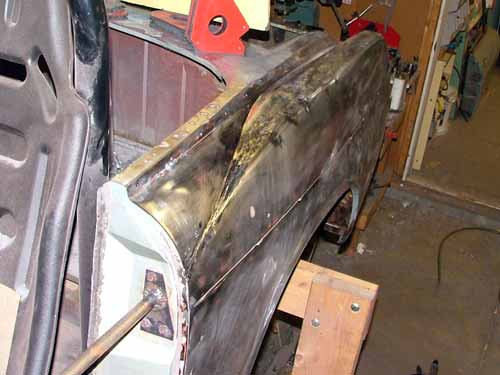 Rear arch plate welded in, and a strip in the bottom - only tacked until I get it on the rotiss' - I REALLY hate welding upside down, tough to get a good weld and you tend to burn yourself a LOT.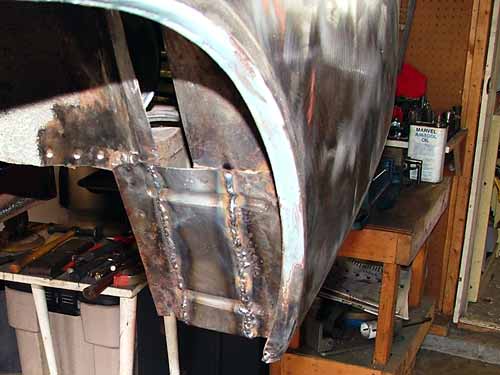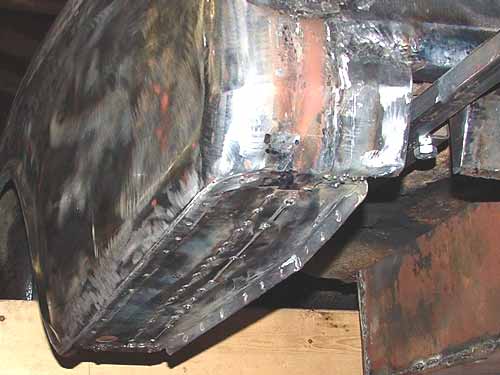 Back panel fitted with butt-welded strips top and bottom, then a plate was overlapped over the original taillight holes.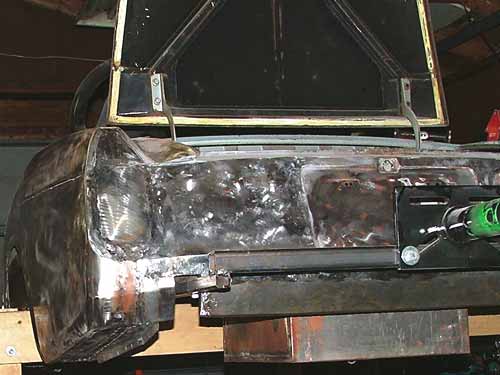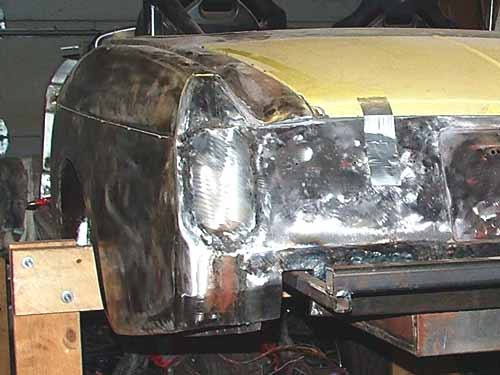 So the driver's side is done except for welding up the bottom rear, and filling in the strip inside the wheel tub - that's braced with a couple of cross strips until I get it upside down.