66 Roadster Project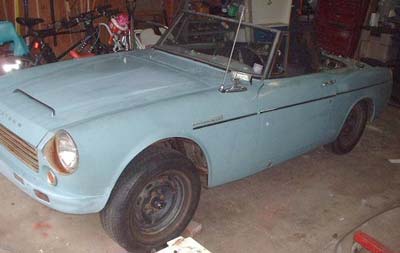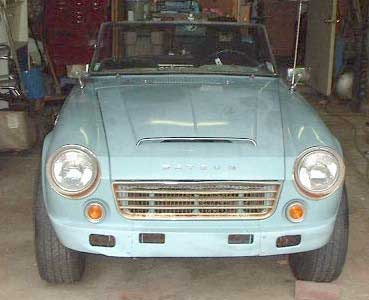 To quote Timon from The Lion King - "It staaaarts!" No body cancer to speak of, but all the brightwork is pitted and rusty. Front turn signal lenses custom replacements made from cut down trailer light lenses - cost $0.50.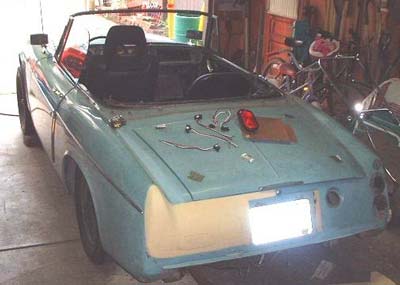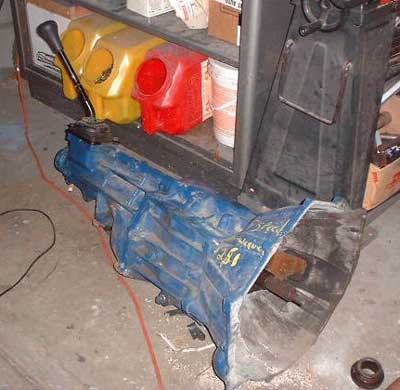 Begun modelling of custom tail cap. Urethane foam carved to rounded-off shape will incorporate "bumper" strip, much like front end, and use oval lights sitting on deck lid. Transmission is an 87 Camaro Borg-Warner T-5 - 2.95 first gear, .63 overdrive 5th.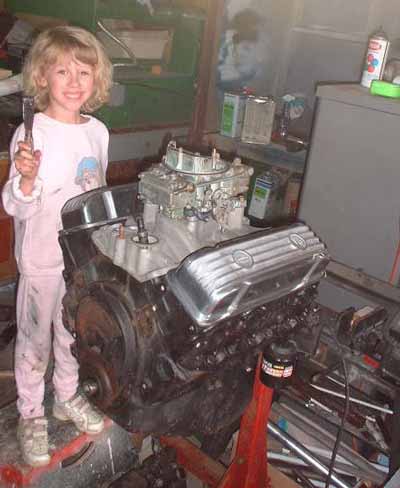 My Ace mechanic doing some prep work on the motor for the beast. Chevy 229CID V6, mild cam, Edelbrock manifold, 390CFM Holley. My measurements thus far will put the distributor right in front of the hood latch, and the T-5 shifter will come out the stock shifter location.
More to come...............